The story of two Patna's: Divided by distance, united by love
The story of two Patna's: Divided by distance, united by love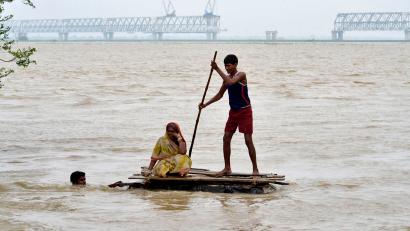 The state of Bihar is celebrating its 109th foundation day. Every year, on March 22, Bihar Diwas is observed with much fanfare to commemorate the historic day when the state was carved out from Bengal Presidency in 1912.
However, very few of us know that Patna, the state capital of Bihar, has a namesake in faraway Scotland which owes its name to the eastern Indian city.
Separated by thousands of miles from Bihar's capital, the Scottish village of Patna lies between the Carrick and Kyle districts in East Ayrshire of Scotland. It is inhabited by nearly 3,000 people and lies on the beautiful banks of the River Doon, just like India's Patna which is perched on the banks of river Ganga. The village of Patna, in Scotland, was established in the early 19th century by a Scottish soldier and statesman William Fullarton and there is a very emotional reason behind naming this village.
So how did Scotland's Patna get its name?
John Fullarton, father of William Fullarton served as a major general in the British Army posted in Bihar between 1744-66. His uncle too served in India under the East India Company as a surgeon at Calcutta's Fort William. As such, the family's years in Bihar helped it establish close contacts with the local community.
William, an agriculturist by profession, was born in Patna in 1774 and spent his formative years there as well. In 1802, he returned to Scotland to take up the reins of a mining business in East Ayrshire — the region had an abundance of coal and limestone.
To provide housing benefits for mining workers, William founded a village in the area and named it in fond memory of the Indian city of his birth.
Over the years, Scotland's Patna grew into a rather peaceful settlement of people who largely engaged themselves in wool weaving and cattle rearing other than mining.
With time, the Scottish village got Patna Church, a Patna Youth Group, a Patna Community Centre, a Patna Golf Club, and a Patna Primary School. In fact, the school building still has a plaque that reads, "Erected by the inhabitants of this neighbourhood in the testimony of their gratitude to William Fullarton."
Today, Patna is famous for its beautiful river banks and serene ambiance. The place is also home to widely recognised literary legend Robert Burns, hailed as the national poet of Scotland.